Many people decide to hire a professional maid service to come clean their homes, either as a one-time thing or as part of a regularly occurring service. Typically, regularly occurring maid services are schedule for once a week, biweekly, or once a month. No matter how often you've decided to have a professional maid service come assist with your home, however, there is one big question all people have: do you need to clean before a professional maid services comes?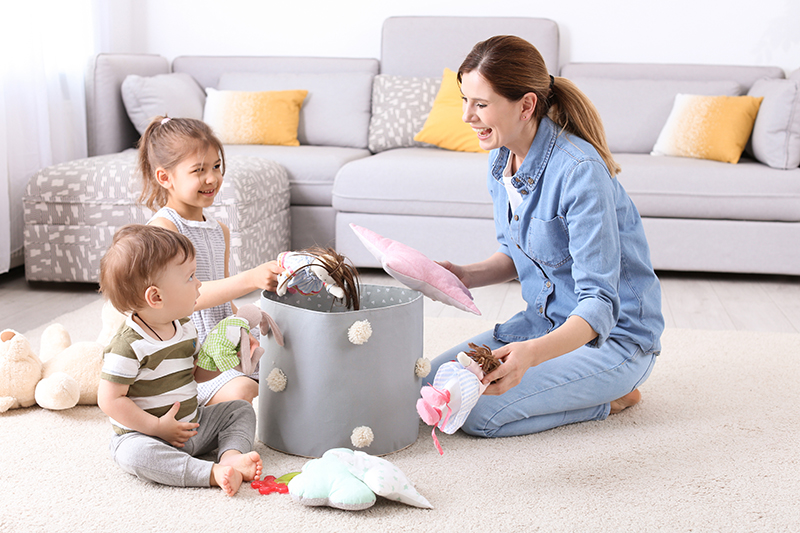 Light Cleaning is Necessary
The answer to this common question is yes, you do need to clean before a professional maid service comes. Only light cleaning is necessary, however. The main things that people should do before professional cleaners come is to pick up any clutter around the home, as this allows the professionals to get their job done quicker.
What Light Cleaning Tasks Should be Done?
One of the main things you need to do before a professional maid service comes to clean your home is pick up clutter. If you have time for nothing else, make sure this is the one task you tackle. Pick up any toys off the floor, tuck papers inside of a desk drawer, and throw dirty clothes in the hamper or laundry room.
There are certain tasks that aren't typically done by professional cleaners, and it might help them get their job done more effectively if you have the time to do them beforehand. This typically includes things like doing the dirty dishes, cleaning out the fridge, and doing the laundry. Accomplishing these extra tasks isn't entirely necessary, but could help provide a better work environment for the professional cleaners, who will take care of all the deep cleaning around the home.
For more information on hiring a professional maid service or to schedule a cleaning for your home, contact us today.