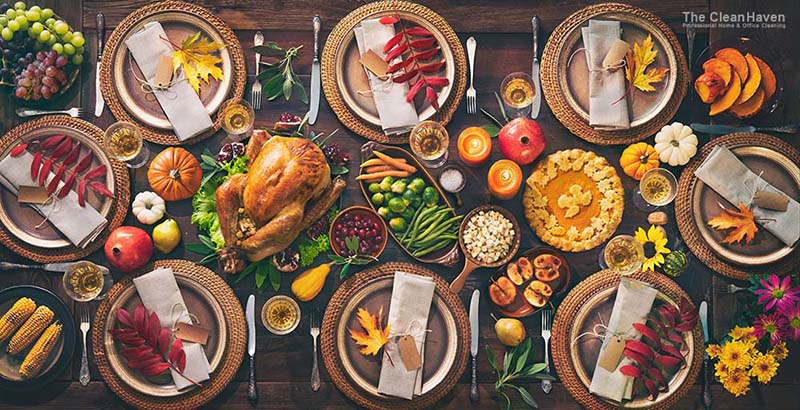 As the holiday season approaches, you might be planning to host Thanksgiving dinner at your home this year. However, before sitting down surrounded by your loved ones, you probably want to give your home a deep cleaning. Here are 4 easy house cleaning tips to get your house ready for Thanksgiving.
Create a to-do list
Make a list of chores that need to be done before your guests arrive. No matter how small the task, list it. Include cleaning chores such as dusting, bathroom cleaning, mopping, vacuuming, and organizing. If you are doing the work on your own, the best advice is to start with the least enjoyable cleaning task.
Start with most dreaded task
Go ahead and knock out the most difficult tasks first. It makes the rest of the work feel easy to do. Just about everyone has a cleaning task they dread doing. So, don't feel bad, just get it done. If it is something that needs to be done and you just can't see yourself doing, it might be time to call in a professional cleaning service.
Organize rooms and closets
Take time to make sure rooms frequently used rooms by guests are neat, clean and organized. Guests which plan to sleep over, should be supplied with rooms which are organized, clean, and stocked with items needed to make their stay comfortable. Be sure bathrooms opened to guests are well-stocked and deodorized.
Strapped for time/Hire professional cleaners
Can't find the time out of your busy schedule to clean, hire a professional cleaning company to get the job done. You can call and ask if the company provides the type of service needed. Ask about the products and equipment that will be used. The professional cleaners work with you and around your schedule to perform the best cleaning job possible. To hire your professional cleaners today contact us.