Our kitchen… the room in our house that generally sees the most traffic, conversation, and mess throughout each day. From the time bellies start growling in the morning until the midnight snacks have been served before bed, our kitchen often takes the most work to maintain. We work hard to get everything cleaned and polished and blink our eyes to find it messy once again.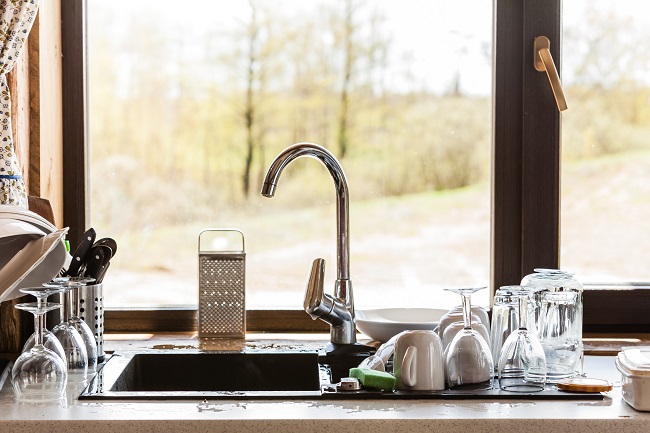 Whether you are living alone or have a large family, your kitchen is a place that you want to use often but also keep tidy. It's quite depressing to walk into a dirty kitchen, knowing that you've got a lot to tackle with a small amount of time and energy on hand. We all face this battle in our respective homes, and we've come across a few tricks and tips to help keep this headache at bay.
The main ingredient is 20 minutes of your time. You can take this time in one single chunk if it's available or grab 5 minutes here and there. The goal is just to take some time out of each day to devote to a few kitchen chores in order to keep your kitchen tidy and presentable to your company and to keep your sanity intact.
Dishes, sweeping and surface cleaning is something that must be done around the clock, just coming with the territory. However, if you will stack another few kitchen chores on top of that routine every day, then you'll find that those dusty range hoods and grimy refrigerator shelves are a thing of the past.
If 20 minutes each day is still too much to ask for your schedule, then maybe it's time for you to explore the option of hiring a professional cleaning service. The Clean Haven would be happy to provide you with a free quote of what our weekly cleaning package looks like, and we can offer help to keeping that kitchen clean when you just can't manage it on your own. Give us a call today at 469.224.7793!
And, for more tips to keeping a clean kitchen on a daily basis, visit this article from thekitchn.com.