Organizing home areas is a little trickier when you have children at home. The best way to keep the living room tidy is with regular cleaning and a bit of organization. Let's see some as follows: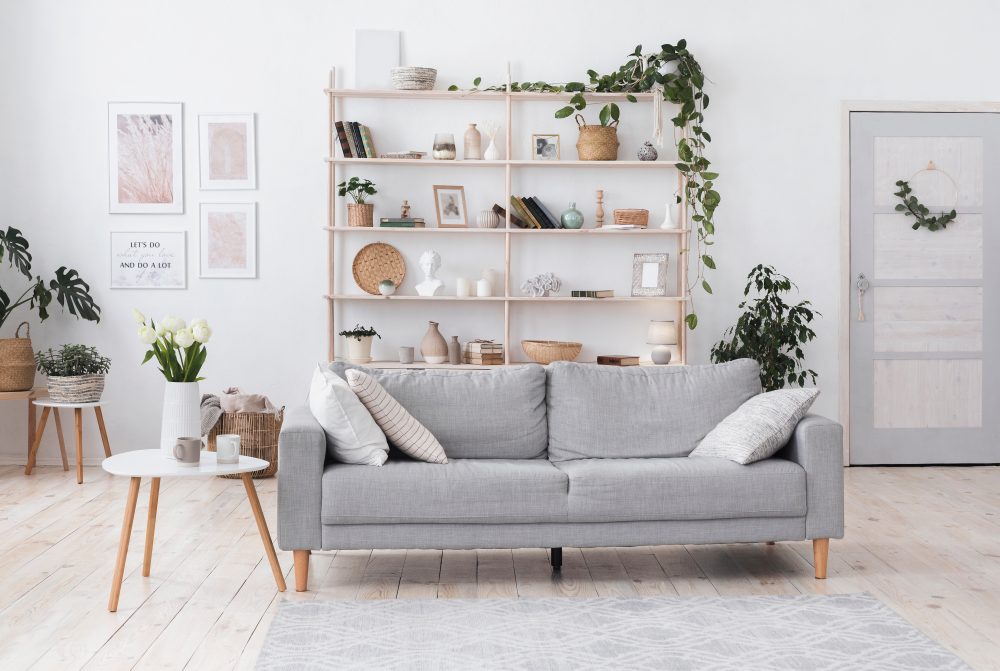 1.    Go vertical
Whether it's a shelving unit or a wall-mounted shelf, keeping things off the floor makes it easier to keep your space clean. Hang things from hooks and nails on the wall instead of piling them on the floor.
2.    Use baskets and bins
Baskets and bins are great for storing small items like remote controls, magazines, toys, and other things that tend to clutter up a room. Fold your clothes in neat stacks that you can place in a storage box, so they don't take up space on the floor.
3.    Use color
The color is essential in creating a sense of space in any room, but it's crucial in small spaces because it helps define boundaries between objects to help create order. Color-code the sections of your sofa using different colors for each piece of furniture. This will help you keep track of which section goes where and make it easier to move things around when guests come over.
You can buy inexpensive throw pillows or decorative blankets that add tone to your living room. And if you have a blank wall? Paint it. It'll make the room feel cozier and welcoming.
4.    Invisible shelves
Lastly, invisible shelves are great for storing things out of sight but still within reach. Attach the shelf above your couch or TV stand, then store items like remotes, magazines, books on tape/CD, DVD, and more.
Take Away
We hope our tips will help make your living room tidy. If you're looking for a reputable maid service in the Plano, TX area, you can always count on Clean Haven. We provide excellent cleaning services for Apartments, Homes, Condos, Lofts, and Townhouses on a scheduled daily, weekly, bi-weekly and monthly. Call Us Today at 469-224-7793 for a free quote.