There are some aspects of cleaning a home that is obvious and easy to remember. If you don't do the dishes, for instance, you run out of dishes pretty quickly. However, there are a few spots that are easy to overlook but really need regular care. Here are 3 of them: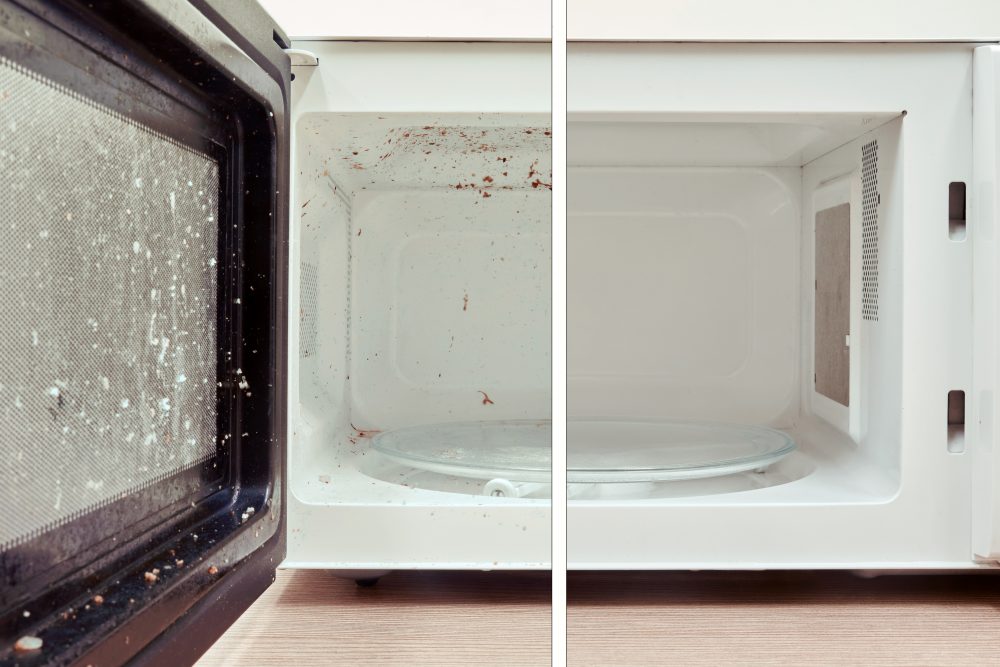 Microwave
Everyone loves the convenience of a microwave, but no one loves the crust of old food that builds up inside it. Unfortunately, it's easy to collect this grime as heating food overflows and bowls drip. This not only looks bad; it lets germs fester on a food prep surface.
In order to effectively clean your microwave you can:
1. Spritz the inside and outside of your microwave with a multi-surface cleaner
2. Let it sit for a moment so that it kills any germs that are eating your leftovers and the hardened stuff comes loose
3. Scrub it off with a clean sponge
Behind The Couch
Things fall behind heavy furniture, including dust, flea eggs, and mold spores. Then people forget to move the furniture when they vacuum. The result is a musty smell in your living room and a lot of lost loose change. The flooring under your couch deserves better: it should be mopped or steam cleaned just as often as the rest of the floor. This is especially true if you are combating a flea or ant infestation, as not cleaning these little corners give the bugs a place to hide.
Beds
Beds are central to our comfort, and yet we completely take them for granted. This shortens their useful life span and makes them less nice for us. Here are a few things that people forget to do to keep their beds fresh:
1. Vacuum the mattress on both sides
2. Flip the mattress over every couple of months
3. Vacuum under the bed
4. Air the pillows and down comforter in the sun
5. Flip the pillows
6. Wash sheets and pillowcases
Regularly doing these things can prevent premature sagging and uncomfortable nights.
Don't Have Time Or Expertise? Hire A Maid Service
You probably are busy and washing things properly takes time and expertise. However, cleaning these places are important for keeping your home comfortable and healthful. A professional home cleaning service can take care of all the little nooks and crannies to a high standard, freeing you up to focus on maintaining other areas of your home. To find out more about hiring a maid service, contact us.