In post-covid times, many of us have adopted several habits to try and keep ourselves and our loved ones healthy. While restrictions have loosened and many people have gone back to their normal routines, occasional mask wearing, constant hand washing, and the use of hand sanitizer are now daily rituals in most of our lives. And while these behaviors help to mitigate some germs, we all know there are ways bacteria still finds a way into our homes. In addition to covid, the flu and common cold continue to exist and as we head into this year's flu season, here are 4 ways you can help control and diminish germs in your home to keep a healthy house: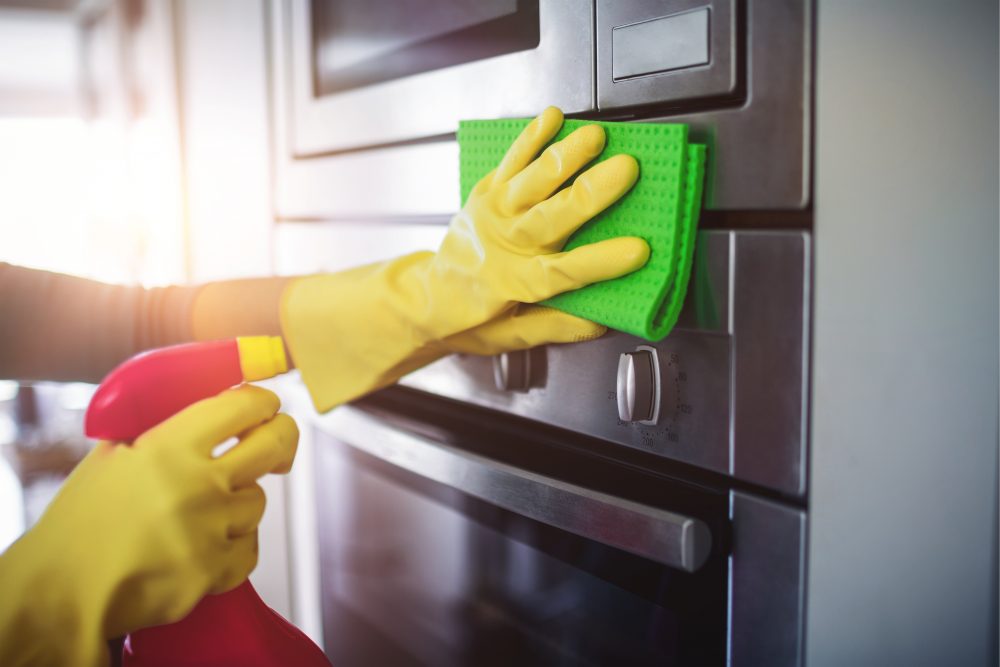 Continue diligent handwashing and sanitizing. It may seem obvious, but the best way to keep germs and sickness out of the home is to kill them before they have the chance to enter. Regular handwashing with soap and warm water is the first step in doing that.
Regularly disinfect high-use surfaces. Help fight the germs and bacteria that enter the home every day by wiping down common, high-touch areas with an antibacterial cleaning product. This includes door handles, faucets, and kitchen and bathroom countertops.
Spend 5 minutes per day decluttering surfaces and putting items away. This helps to reduce dust and create less space for the buildup of allergens.
Schedule occasional or regular professional cleaning services with a local, trusted company. Hiring a professional team on a weekly or monthly basis can help give your home a base level clean, making your daily clean-up and maintenance more seamless.
With a little extra attention to daily house cleaning and the addition of deep cleaning from a professional cleaning service, you can help lessen the spread of germs within your home as we head into flu season.
Contact The Clean Haven today to learn more about their professional cleaning services and how they can help support keeping you and your family healthy this season.