It's Monday morning, a fresh slate. You've already decided that everything you failed to get done last week will be caught up on this week. But first, you have work, then carpool, then meetings, then practices, a little grocery shopping, catching up on homework, returning phone calls…. all of a sudden, it's Sunday night again. You're back where you started – with not enough time in the day to get it all done.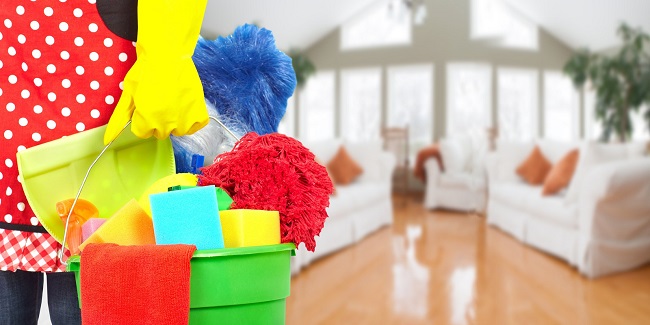 Does this routine sound familiar? Your "to-do" list constantly getting interrupted and thrown off because there's just not enough of you to go around. Even when we cut back on extracurricular activities, and try to re-align our priorities each week, there is always a deficit when it comes to time. And, for most of us, the cleanliness of our homes is often pushed down to the bottom of the list…left in their chaotic state until enough free time can be found to tidy up the seemingly never ending mess around us.
If this hits home with you, then it's time to cut yourself a little slack and hire someone else to worry about the state of your home. You would love to give yourself the luxury of walking into a clean and tranquil home at the end of a long day, but you just can't get it done on your own.
The Clean Haven joins our clients amidst the chaos and provides a clean and peaceful touch to their homes, one so desperately needed after a long week. So, if you don't have time to tackle your own house cleaning, then call or email us today to get your free cleaning quote. You will discover, first hand, how magical it can feel to hand this duty off to someone else and enjoy a clean home without having lifted a finger!