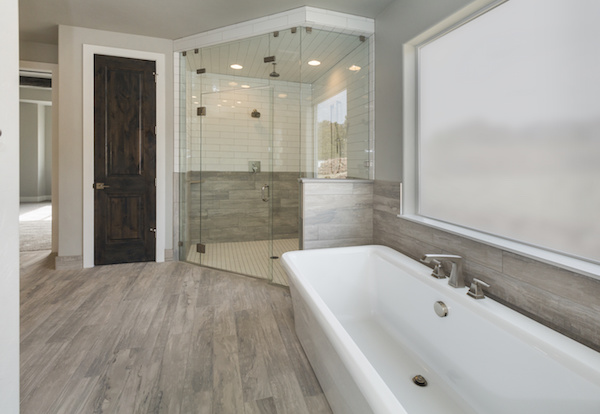 There are not many things more nerve-wracking than the impending arrival of last minute guests! If only you would have known to have all of your junk put away or floors cleaned or toilets scrubbed. There is something very real and intimate about allowing someone to enter your home without notice and see the way in which you and your family exist on a normal basis. If the thought of welcoming an impromptu guest into your home makes you want to cringe, then it might be time to consider hiring some routine help with cleaning.
Your living room and kitchen are typically rooms that you keep a steady eye on because cleaning tasks are quicker or more straightforward. Picking the toys up off of the floor or throwing the dishes into the dishwasher are often more desirable ways to spend your few free minutes than bending over to clean toilets or scrub the shower. However, if you have unexpected guests over to visit, then your bathroom is definitely a place that they will be entering throughout their time spent in your home. Therefore, if you're unable to provide the necessary upkeep, then you need to find someone else to do that dirty work for you.
At The Clean Haven, we are happy to take over those tasks that you don't have the time to tend to on your own. Although you may want an immaculately clean home that is always ready to hospitably welcome any last minute guests, that is simply not the reality that many of us live in without professional help. Our general cleaning service can be completed at whatever interval that our customers prefer, so, if needed, we can enter your home every single week to tackle the basic bathroom chores that would otherwise be left undone.
Our cleaning process is designed to add convenience to your life rather than adding another stressor to your plate. You can request whatever service is best for you and pay online with the click of a button. Our aim is to deliver the best customer service possible and bring your home a steady level of clean that creates a peace and serenity for both you and your guests. Give us a call today to receive a free quote and get the process started!