It's that time of year again! Time to start thinking about spring cleaning and organizing. There are numerous ways to declutter and keep the things you love. Here are 5 great ways to inspire and get you started on decluttering.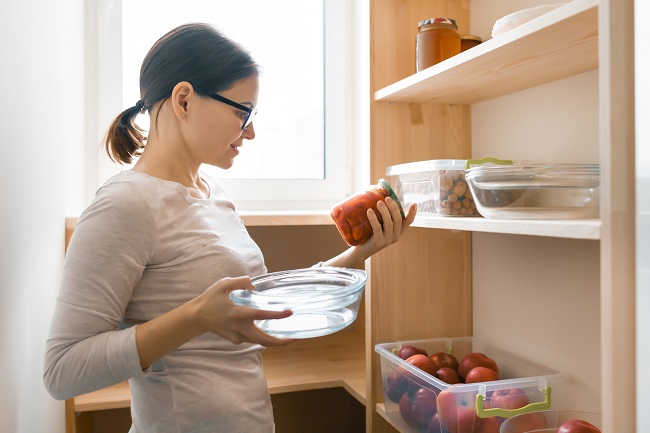 Start with organizing the kitchen.
The kitchen just might be one of the least favorite rooms to declutter and no wonder with all the appliances and little gadgets sitting around. However, it is a task that must be done. Start with cleaning the pantry and moving on to the fridge. Toss items with old dates out and other items no longer needed. Be sure to do this for cabinets, drawers, and spice racks.
Label containers in fridge/freezer.
Like most people, you probably look at a container in the fridge and wonder if the contents are still fresh. Forget the guessing game, and stomach pains, get a bit more organized and label your food containers. Plastic freezer bags can also be purchased and labeled. Write nutritional facts on the labels for those who are following strict diets. Purchase color-coded containers to make it fun for young children when selecting foods.
Toss out the old make room for new.
Get rid of clothes and other items that you no longer use. If it hasn't been used in a years time, most likely, it will never be used – toss it out! You probably forgot you owned it anyway. Better yet, donate the items to someone who really needs and will appreciate them.
Clean and organize closets.
Yes, the dreaded closets must be organized. Are you tired of junk falling out every time you open the door? Well, that can stop today, with just a little time and effort, your closets will be cleared out and organized. Consider organizing your items by season. Take advantage of plastic lid containers to store items as well as over the door shoe racks.
Hire a professional maid service
If you just don't have the time, hire a professional maid service to help declutter and clean for you. The cleaning service maids will declutter your home from top to bottom and help get things organized. To find out more about hiring a cleaning service for your household chores contact us.