Keeping your home tidy does not have to be a daunting chore. In order to help you and your family keep your home clean seven days a week, we have put together the greatest cleaning and tidying tips.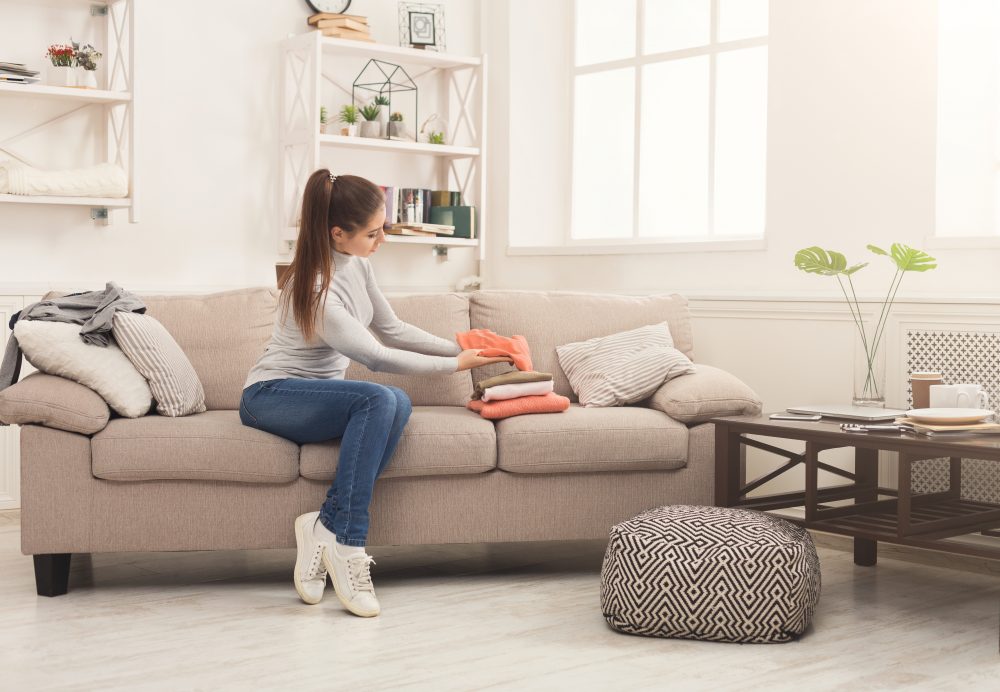 Always Put Items Away After Use
As you move from one area to the next, check to see if you can carry anything. Extra work should be put in to finding a space for everything you use or wear. At times, it is all too simple to leave a few pieces of clothes on the bed or a few dishes in the sink until the next day.
As Soon As You Wake Up, Make Your Bed.
Despite the uncertainty of the day ahead, you have complete control over your bed. Even though it just takes a few minutes, this little act has a significant impact on the remainder of your day. A simple smoothing out of the comforter might help you start the day with a feeling of productivity and order that will likely continue over into your next work.
Make It A Habit To Wash One Load Of Regularly
Running the washing machine on a regular basis will keep your hampers from overflowing. To prevent overstretching yourself on a Sunday, do it on a regular basis and it will not take up your whole day.
Declutter More Often
It is evident that decluttering is a lot simpler if you just retain the things that are important to you. Even the most prized possessions are included here. However, cleaning and maintaining a tidy house will take more time than you are ready to commit if you have an abundance of either. The more you go through your belongings, the more likely it is that you will discover that you have multiples of the same things.
Immediately Mop Up Any Spills.
Cleanup time and effort may be reduced by responding quickly when juice spills on the counter or crumbs fall on the floor. When food spills are cleaned up in a timely manner, they might save you time and work in the end.
Involve Everyone
It is more difficult to maintain a large family's house clean and orderly when there are many people in it. In an attempt to keep a house clean and tidy always, encourage everyone to take ownership of an area they use.
It is obvious that if your children are little, they will not be very helpful. By putting away their toys, youngsters may still help.
The Clean Haven maintains a spotless atmosphere as part of its commitment to provide a safe haven for its residents. To schedule a cleaning service, contact us immediately.