Our bathroom…a room in which we spend a lot of time throughout the week but rarely remember to add to our cleaning list. Our shower, specifically, seems to get neglected, and the wear and tear that daily use puts on it can cause some pretty gross problems to arise if left without attention.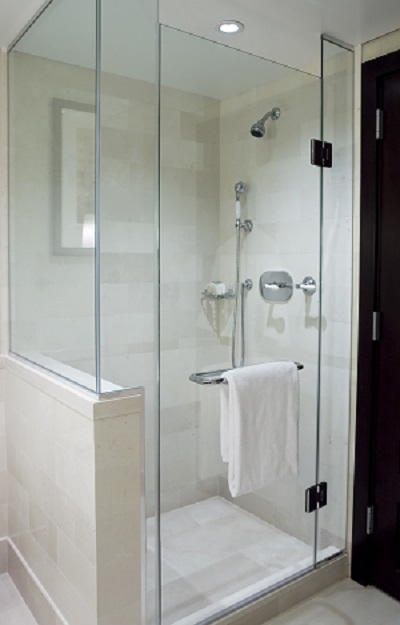 The way to best tackle cleaning your shower is to take action quickly and continuously, daily maintenance instead of cleaning only once a month. Follow these simple steps:
#1 – To kickstart the process, you can cover your shower faucet with a bag of vinegar and secure it with a rubber band. Leave the bag there for several hours (preferably overnight), and the end result will be a clean showerhead without all of the scrubbing and chemicals.
#2 – The next step you can take is to soak your shower curtain for a few hours in salt water. After it has soaked, simply let it dry and then rehang it. Again, another way to fight against mildew without using harsh chemicals.
#3 – Another important way to maintain a clean shower is to keep the necessary tools right there in the shower with you, or close beside. The more easily you can grab these tools when you're getting out of the shower, the more likely you'll be to use them. Keeping some sort of a dishwand in the shower, filled with equal parts vinegar and dishwashing detergent, will allow you to clean the shower right after using it.
#4 – Lastly, you want to stay on top of cleaning the outer part of the shower. If your shower door is made of glass, you can merely keep a squeegee handy and use it every time you shower. This will drastically reduce the amount of soap scum build up. Alternatively, if you have a shower curtain instead of glass, you can consider roughly trimming the bottom edge of your curtain liner. The uneven edges will facilitate water dripping and reduce the chance of developing mold.
Give us a call at The Clean Haven, and we'll get the rest of your house looking as great as your shower!