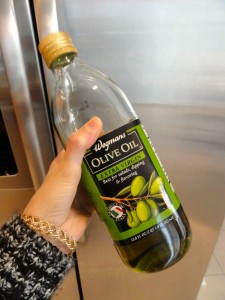 Stainless steel appliances are a beautiful accent to any kitchen, but if you have them, you've most likely struggled with keeping them fingerprint and streak-free. Make your stainless steel appliances sparkle with something you probably already have in your pantry – olive oil!
This is a great tip if you're looking for a natural way to clean because you'll avoid harsh chemicals found in traditional cleaning products. Just add a drop to a rag and wipe down your appliances and then use a paper towel to create a shine!  This quick and easy tip will make your stainless steel appliances look new again!
Let us do the dirty work, give The Clean Haven a call today!