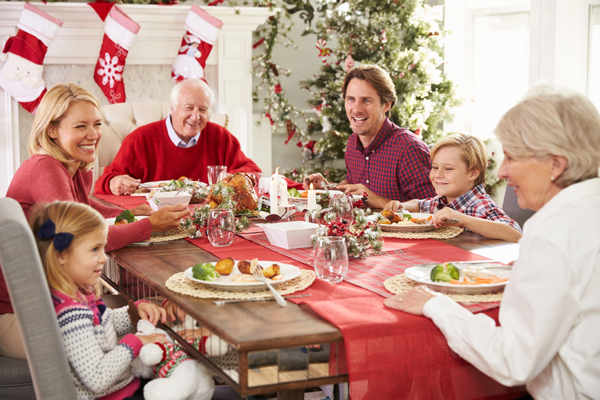 If you are hosting your holiday meal this year you have probably already started planning your delicious Christmas menu.  Turkey, ham, dressing, delicious vegetables, and yummy desserts might be on your list.  Unfortunately, when it comes to hosting, cooking isn't your only priority.  Cleaning up before after the cooking and having a kitchen and home suitable for guests is probably also on the top of your list.  Here are some tips for making sure you can actually enjoy the satisfaction of a meal well prepared surrounded by friends and family.
Get your oven ready for the big day:  Don't use your self-cleaning option on your oven right before your cooking day.  It can be stressful on the oven and you don't want to risk it breaking down before the cooking begins!  Instead, wipe down the oven with a damp cloth and save the deep cleaning for after the holidays.
Clean out your fridge:  You will likely be adding a lot of food and treats to your refrigerator.  To  make sure you have plenty of space, clean out any old food about a week before your dinner.  This will make sure there is plenty of space to store your holiday meal and Christmas treats!  While you are cleaning out you might as well wipe down the inside of your refrigerator.  You'll be glad you did when you have guests in and out of it!
Make sure you have enough tables and chairs:  Take a mental head count before the big day.  If you don't have enough chairs, start locating others throughout the house.  If you are still low, arrange for a friend or family member to loan some so that everyone can eat and visit comfortably!
Your holiday dinner does not have to be stressful.  Plan ahead and your day will go much smoother.  Don't forget to give The Clean Haven a call to get your house spic and span before the family arrives!