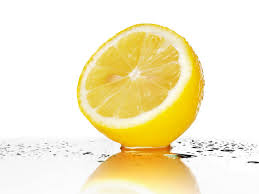 When life gives you lemons…clean your plastic food containers?   That's not exactly how I remember the phrase, but in this case it works! Plastic containers for saving leftovers are one of life's great conveniences. But have you ever stored tomato sauce in a plastic food container, only to be left with a stubborn stain? Did you know that you can use lemon juice to clean stained food containers and get them looking brand new again?  The next time you have a stubborn stain try these steps.
How to Clean Stained Food Containers
Cut a lemon in half.
Rub the lemon around the inside of the container while squeezing the juice out.
Set the container outside in the sun.
Let it sit for 1-2 days and let the sun and the juice work together to remove the stains!
Your plastic containers will be good as new!  Looking to get the rest of your house sparkly clean?  Give The Clean Haven a call today!