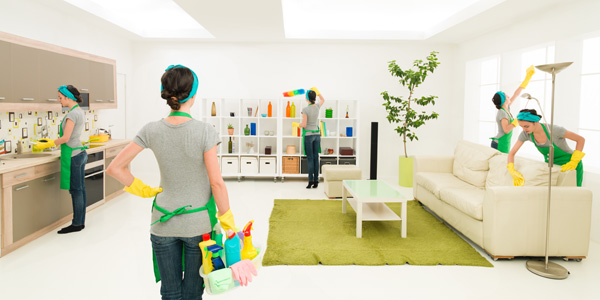 The joy-filled whirlwind of the Christmas holiday has now passed. You enjoyed every moment spent with your loved ones, but the reality of the aftermath is now staring you in the face. Dirty clothes have piled up on you, new toys and gadgets are cluttering up every free inch of space, and that hot chocolate stain from days ago is still decorating your carpet. You're ready to get your home put back together, but there are just not enough hours in your day!
As the New Year rolls around, it's time to surrender these household responsibilities to someone else and reclaim that much-needed down time that you once knew. You've got enough on your plate and keeping your house clean is not always something that you have time for at the end of a busy day or week. But, you're thinking that good help is hard to come by, right? For many, putting your home and your standards for tidiness in someone else's hands is difficult.
The Clean Haven Cleaning Service exists to put our customers at ease, assuring them that their home will be in good and capable hands and that our work will yield amazing results. We will treat your home as our own, taking care of the details in a professional manner. Our desire is to join you in your hectic world and bring some order to the chaos, stepping into your home to help maintain it on a weekly, bi-weekly, or monthly basis.
Call or visit us online today to get a free quote for your residential or commercial cleaning needs! It's time to give yourself a break and let someone else do the dirty work for you. Your home is your haven, and we want to help you in keeping it that way! A tidy house is just a phone call away!