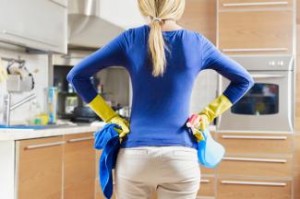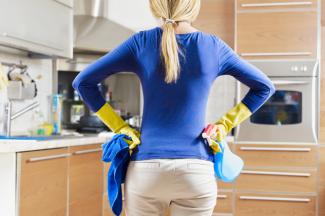 We've all been there before…the emotional mix of both excitement and dread that comes from the announcement of unexpected visitors! Sure, we all love for our friends and family members to come over. We love to sit around and catch up on each other's business and even share a meal together. However, if there is no time to prepare our home for this surprise company, then we are often left scrambling. 
From the mess in the kitchen to the filthy bathroom down the hall to the main living area which has been catching everyone's paraphernalia for the last few weeks, there is not enough time to tidy it all up before the guests arrive. It would be so nice to welcome your loved ones into a clean and relaxing home, but, instead, it looks like they'll be entering the dirty reality that surrounds you. However, it doesn't have to be that way! 
If you would like to keep your home ever ready for drop-in guests, then you need to take action now and hire a professional to clean your home on a regular basis. By allowing a cleaning company to come into your home at a regular interval, then you are ensuring a tranquil and inviting atmosphere for your own family and for any others that happen to pop in without notice. You can always be ready to play host because you know that your home is going to be presentable. 
The Clean Haven serves customers in the McKinney area and all across the metroplex. We clean your home or office at whatever interval works best for you, either weekly, bi-weekly, or monthly. Our staff takes loyalty to our customers very seriously, and we treat each cleaning project with care and precision, as though it were our own home. Call us today for a free quote, and we would love to do our part in making your home ready for any and all parties and get-togethers this fall!