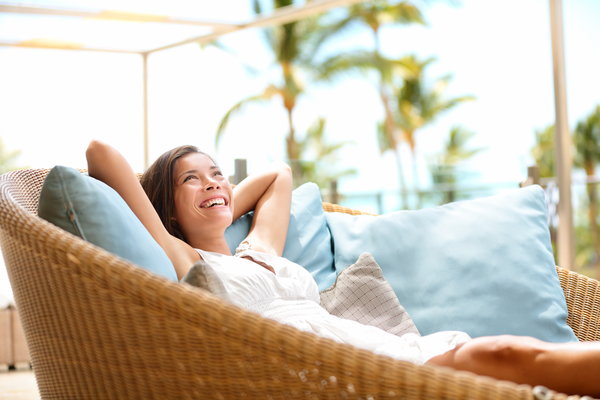 Believe it or not, summer break is upon us! The weather has officially made the switch, and the warmer temperatures have rolled in. Although many people have big plans to enjoy the outdoors this summer, there will be many days spent lounging inside, as well. Spending time beside the pool by day and stretching out on the couch by night is the typical rhythm of a successful summer break. However, there is one big factor that may make or break those plans of yours, and that factor is the state of cleanliness of your house.
A dirty and chaotic home is hard to relax in, right? Isn't summer break known for being the season in which you and your kids are constantly wanting to have friends over to the house? You are not going to want to kick back and enjoy your day in a messy room, nor do you want to entertain any guests in a space that embarrasses you. So, in order to ensure that you have the best summer break possible, you need to start off with a freshly cleaned home that calls you to relax and enjoy rather than worry and stress. That way, if you decide that you want to host an impromptu BBQ party for neighbors and friends, no problem. If your kids decide they want to have a slew of friends over to spend the night, you're good to go. If you see an open window in your calendar and look forward to spending the entire day in your recliner, then plan to do so without feeling guilty. You see, when you start your summer off right with a deeply cleaned home, then it is so much easier to keep your home tidied up and ready for whatever the next day brings.
The Clean Haven specializes in bringing our customers this deep level of clean that makes for a happy and restful home. We know that the school year has been a whirlwind of activities and meetings, and there has been little time to catch up on the many chores that a busy household requires. Therefore, your house is a wreck, and you are probably dreading all of the work that needs to be done before you can technically give yourself a day off for this summer break. That is the point in which we want to sweep in and save you from days of cleaning and offer you, instead, days of freedom and rest.
Our deep cleaning service provides your home with a one-time cleaning that goes far beyond the typical housecleaning approach and gets at the filthy and forgotten corners. After we have performed this one-time deep cleaning, then you also have the opportunity to take advantage of our general cleaning services that are carried out at the interval of your choice. Some folks want their house cleaned every week, whereas others are good with every other week or just once per month. We are happy to work with whatever schedule is best for your home, and we enjoy the pleasure of offering you more free time spent enjoying your day without the ever present mess of your home hanging over your head.
Call us at 469.224.7793 or visit us online today to learn more about our cleaning services and the many ways in which we can transform your summer break into a season of true rest!