Do you feel cramped in your apartment? For those who live in apartments or condos, you want to feel comfortable and peaceful when you arrive home at the end of the day. Although the size of your space might be small there are ways to make it feel bigger, brighter and very much enjoyable.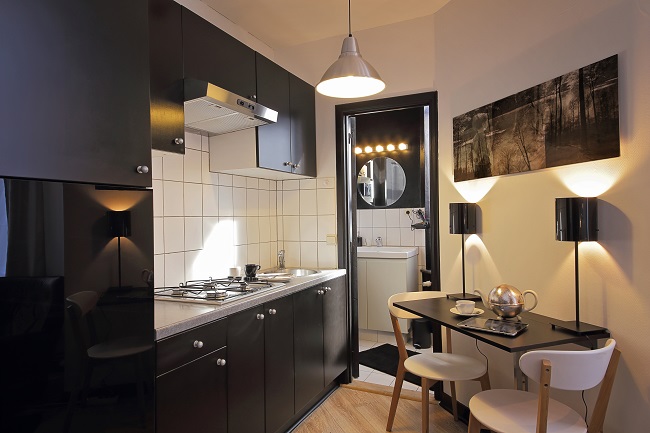 Once you have your furniture in place and a nice amount of living space set aside for you and your guests, you'll want to keep it that way. However, as reality sets in and to-do lists remain undone, clutter begins to pile up and that open space now feels too tight and cramped. You dread going home at the end of the day because you're too crowded from the minute you open the door.
How can you avoid this crowded feeling in your own home? By staying on top of the clutter and chores and keeping it clean! That's easy enough, right? Well, for many, it's not so easy. There's just not enough time in the day to keep your apartment or condo in the condition it should be in, and you're thinking that there must be a solution out there somewhere.
The Clean Haven is your solution. Our company works with many customers who own or rent apartments and condos and seek to keep their smaller homes in excellent condition. A continual cleaning of your home will make it more enjoyable for you to retreat to after a busy day and will assure your impromptu guests to be greeted with a fresh, clean space rather than a cluttered shoebox.
Give us a call today or visit us online for a free quote and to learn more about our excellent, professional services and how we can bring a new level of clean to your home!