Before moving out of an apartment or condo, your landlord will want to inspect your space for cleanliness. Before a new tenant moves in, the space has to be extremely clean, and if the landlord has to spend more time or money cleaning up after you, you'll be charged astronomically. Taking out the trash and vacuuming is the easy part, but wiping down baseboards, cleaning ceiling fans, disinfecting the kitchen, etc. are all big cleaning jobs that, alone, will take up a substantial amount of your time, so you may feel overwhelmed.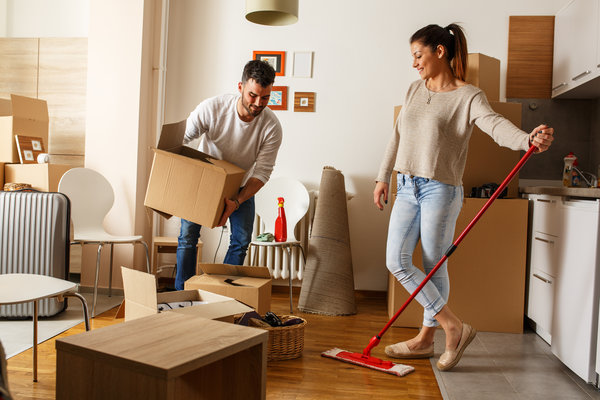 A fantastic way to avoid paying cleaning bills to your landlord upon moving out is to simply hire a professional cleaning service to take care of it for you! Not only will this cross a big task off your "to-do" list, but it will also save you a chunk of time. Moving out entails organizing your life down to the most minute details, so worrying about making sure your place is spic and span before you leave can be a heavy weight on your shoulders. But with a professional cleaning team, you won't have to worry about your landlord sending cleaning bills your way after move out. You'll be able to leave your complex on good terms with management and receive a stellar tenant review.
Hiring a professional cleaning time might seem overwhelming – how do you choose between so many options? How do you go about getting a quote? 
If you're in the Plano, Texas area, and you're interested in hiring a cleaning service to take care of your dust bunnies before you move out, contact us for your free quote! We're more than happy to be the service that provides you with peace of mind before you move on to the next chapter in your life. Don't get bogged down in the stress of packing and cleaning. We can take care of making sure your home is spotless before you move out!