There's nothing quite like a freshly cleaned house, right? The serenity that flows from a lack of clutter and mess, the sight of a countertop or living room floor that you can actually see and appreciate. What about the smell, though? It's sometimes hard to appreciate the sight of a freshly clean home when the fumes are so strong that they have you choking.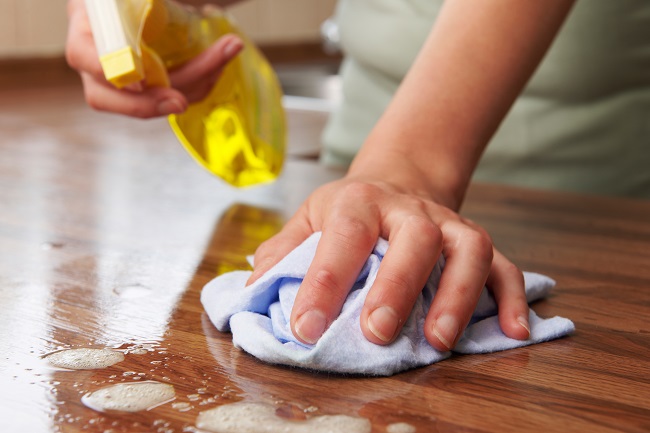 What if you could have all of the benefits of a clean home without the aftermath of breathing in all of the various toxins? You're in luck because the solution has arrived! Using natural, non-toxic chemicals to clean your home is a win-win scenario for all parties involved. Your house still looks great when the job is done, and no one has to endure headaches and other symptoms resulting from breathing in too many potent fumes.
There are a ton of all-natural products on the market today that offer a reliable clean without the hassle of dealing with toxins. Although you could research and purchase your own cleaning products to care for your home, you can also reach for your phone or computer and enlist the help of The Clean Haven to save you a step in that process. We currently maintain a standard cleaning kit of products that are 80% all natural, and we are working toward becoming 100% natural/organic with the products that we use.
At The Clean Haven, we use mostly non-toxic cleaning products because we believe that they are important for the air quality, environment, and overall health of our family and pets. As we are in your home to clean it and you are in it later to enjoy it, we can rest assured that all parties are breathing easier than they would be otherwise. Contact us today for a free quote, and we'll be anxious to get started in bringing this non-toxic approach to your house or apartment!