Are you someone who struggles to keep your office clean? Don't worry; you're not alone. It can be tough to stay on top of things when there's so much else going on. But, with a few simple tips, you can easily keep your office clean and organized.
In this blog post, we'll share some of the best ways to do just that. So, if you're ready to get started, keep reading.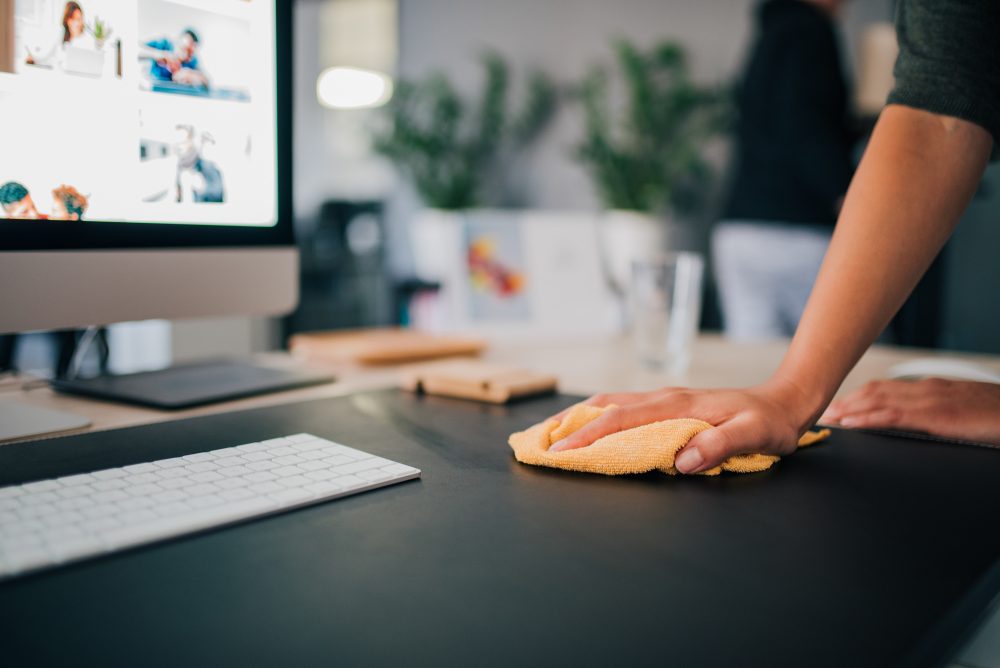 1. Set a Schedule and Stick to It
One of the keys to keeping your office clean is having a set schedule in place and sticking to it. This means that you should make time every day for things like vacuuming, dusting, and emptying the trash can. By scheduling these tasks ahead of time and implementing habits that allow you to stick to them, you'll be well on your way to keeping everything tidy.
2. Invest in Some Good-Quality Cleaning Products and Equipment
To really keep your office clean, it's important that you invest in high-quality cleaning products and equipment that will help you get the job done effectively. This might mean purchasing a vacuum with strong suction power or buying specialized cleaning solutions for various surfaces. Whatever it takes, ensure you have what you need to keep your office looking its best at all times.
3. Get Help from Your Coworkers
Also, don't be afraid to ask for help from your coworkers when it comes to keeping your office clean and tidy. After all, the more people pitch in on this project; the easier things will be! So if there's someone nearby who can lend a hand with vacuuming or emptying the trash can every now and then, don't be afraid to ask.
4. Properly Store Supplies and Documents
Another important tip is to store your office supplies and documents properly. This means making sure that everything has a designated space, whether it's in a drawer, cabinet, or filing system. By creating an organized storage system, you'll ensure that your things are easy to find when you need them.
5. Hire Professionals To Do the Job for You
If all of this seems like too much and you're just not sure where to start, consider hiring a professional cleaning company. A good cleaning service will have the tools and experience needed to get your office looking its best in no time.
So, if keeping your office clean is something that has eluded you thus far, consider this option and see how much better it feels to work in an organized and tidy space!
Conclusion
Whether you struggle with keeping your office clean or simply want some tips on how to do it more efficiently, there are many great ways to do so. By setting a schedule, investing in supplies and equipment, getting help from colleagues, properly storing items, and hiring professionals when needed, you can easily keep your office looking great at all times.
Contact us today to learn more about how we can help you with your office cleaning needs. We look forward to working with you soon!